´

* Die Blogger heizen die Gerüchteküche an es geht munter weiter
* Stars und Sternchen reichen sich immer mehr die Hand
* Monacos Adel gibt sich die Ehre
* Hochzeit steht an einer der Königssöhne ist vom Markt wer wird folgen?
* Schwanger im Adel und ledig, OMG!!!! * Dare geht in Runde zwei, wer macht mit? Anmeldungen werden bald angenommen




* Liam/Linnea~ Britische Königsfamilie
* Annie~ Kollegen im Krankenhaus & Freunde gesucht
* Maxi ~ My affair and maybe more
* Anabel ~ I can not live without you.. my best friend!
* Michael ~ You know me better than i think
* Sebastian ~ de Villiers Family Clan
* Julie ~ Partnerin
* Fallon ~ I knew you were trouble when you walked in
* Zelda /Raphael ~ You're our Chaos Head and our best Soulmate
* Samira ~ My best friend





Königsfamilien

Ansprechpartner: Das Team
Auch der Adel hält nun Einzug. In unserer wundervollen Partnerstadt Monte Carlo tummeln sich diese. Wer hätte nicht gerne einen der Prinzen oder eine der Prinzessinnen an seiner Seite? Schau doch mal rein vielleicht findest du ja was um mit zu mischen. weiter lesen

---

Ansprechpartner: ---
---










»
Be one of us

»
I Miss You ... »
Weibliche Gesuche »
You know me better than i think - Sekretärin & beste Freundin gesucht
#1
You know me better than i think - Sekretärin & beste Freundin gesucht
in Weibliche Gesuche
10.06.2019 20:57
von
Michael Specter
•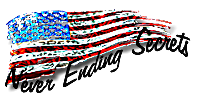 | 197 Beiträge
---
| | |
| --- | --- |
| Eigentümer von? | Nicht angegeben |
| Gesellschaftsschicht | High Society |
| Zugehörigkeit | Bewohner, Promis |
| Chara Alter | 30 |
| Vergeben an | mich selbst |

♛ AVATAR ♛
Gabriel Macht
♛ DEIN NAME | ALTER | GESELLSCHAFTSSCHICHT | BERUF | ZUGEHÖRIGKEIT | WOHNORT ♛
Michael Specter | 30 | High Society | Anwalt | Promis/Bewohner | Monaco
♛ DEINE STORYLINE ♛
Die Storyline ist an die Serie Suits angelehnt.

Michael grew up nearby Monaco in a little Town. He was 16 when he first caught his mother, Lily Specter, cheating on his father, Gordon Specter. Not wanting to hurt his father's feelings, Michael did not tell him about it and watched his mother's indiscretions in silence for the next two years. He caught her again snd she left them. Michael left his father and brother and went to Monaco. Jessica Pearson met Michael while he was still working in the mailroom of Van Dyke Sanderson McIntyre. Michael had realized that an associate backdated a postage when he missed a filing, so he came into Jessica's office and told her that if the firm did not declare misconduct, he would report them to the D.A. Impressed, Jessica soon paid for Michael to go to Harvard Law, where he "jerked off the entire time [he was] there".
After graduating 5th in his class from Harvard Law, Jessica wanted him to gain "trial experience", so she recommended that he work as an assistant for Monaco District Attorney, saying that "He was the only one he should learn from." Michael worked as an Assistant District Attorney (ADA) for the next 2 years. This is where he met Donna Paulsen, who became his secretary. After catching the MDA burying evidence on his cases, Michael decided to leave the District Attorney's office to work at Pearson Van Dyke, with Donna following right behind him. Entering Pearson Van Dyke as a "sophomore" associate, he soon went up the ranks and became a senior associate.
Jessica approaches Michael to find out who is embezzling money from the firm. Initially suspecting junior partner and colleague Stanley Rutherford, they later realize that it is actually the managing partner, Neil vanDyke. Through Donna, he and Jessica find out that Neil had been stealing from the company for his extramarital affair with an attorney of the firm, so they blackmail him into surrendering his seat at the firm to Jessica. Because of his deal with Jessica, Michael is then promoted to junior partner. His father, Gordon Specter, who had long been rooting for him to be promoted, dies of a heart attack. He has been visiting his grave occasionally since then, symbolically sharing drinks with him.
Michael finally achieves his dream of becoming a senior partner in a firm. Later Michael has to help Jessica deal with the return of Pearson van Dyke's other managing partner, Neil van Dyke, whom Michael does not trust. van Dyke's return sparks a conflict between him and Michael, though it is clear Michael is only looking out for Jessica's best interests. He begins working closely with Jessica to keep the chaos in the firm from Neil. He stops at nothing - not even at a personal fight...

Michael is capable of being extremely charming, persuasive, and playful, although he does not always exercise these traits. His good looks, easy smile, confidence, and charisma make him a hit with both clients and ladies alike. However, not many people like him, possibly because they are exposed to his more ruthless side on a regular basis. Michael's co-workers at Pearson Van Dyke feel a combination of grudging admiration and strong resentment towards him, especially Stanley Rutherford. According to Donna, this is because "people just don't like that he's right all the time." This is likely aided and abetted by his tendency to win, driving work ethic, and unorthodox methods.

Michael has few personal relationships, and can use his wit to keep people away as much as to draw them in. He does not trust easily; he either trusts a person completely or not at all. His view of relationships is very black-and-white. He typically abides by a rule of "not caring" because he thinks of it as a weakness to both him and his profession. Michael seems to have not noticed the impenetrable armor he's built around himself; he refuses to show people any kind of vulnerability. He tries to emotionally distance himself from other people when he can, with Stanley mentioning that "he's always been alone." Nonetheless, some of his care and concern expresses itself when it comes to those close to him, especially Donna, and Jessica.


♛ NAME ♛
Vorname: Donna (kann gerne geändert werden. Bisher wurdest du Donna genannt)
♛ ALTER UND GESCHLECHT ♛
29, weiblich
♛ GESELLSCHAFTSSCHICHT ♛
[ ]Unterschicht [ ]Mittelschicht [x ]Oberschicht [x]High Society [ ] Königsfamilie
♛ ZUGEHÖRIGKEIT ♛
(Königsfamilien bitte Liste beachten)
[x] Bewohner [ ] Promis [ ] Königlich (wenn ja welches?)
♛ WOHNORT ♛
[ ] Los Angeles [x ] Monaco [ ] Königlich
♛ AVATAR ♛
Sarah Rafferty wäre schön, aber kein Muss

du musst dich wohl fühlen. Ich behalte mir aber ein kleines Vetorecht vor

♛ BEZIEHUNG ZUEINANDER ♛
Du bist meine Sekretärin und wenn ich ehrlich zu mir selbst bin auch meine beste Freundin.
♛ GEMEINSAME STORY ♛
Du bist seit meiner Zeit bei der Staatsanwaltschaft meine Sekretärin und gemeinsam mit mir dann in meine jetzige Kanzlei gewechselt. Über die Jahre haben wir eine ganz spezielle Beziehung zueinander entwickelt. Wir flirten regelmäßig miteinander, aber wir waren nie ein Paar. Einmal haben wir miteinander geschlafen als du für kurze Zeit nicht für mich gearbeitet hast. Du kennst mich besser als mir manchmal lieb ist und du bist auch die einzige Person bisher, die mir wirklich alles sagen kann. Auch Dinge, die mir nicht wirklich gefallen, höre ich mit von dir an und bisher hattest du immer Recht. Manch einer würde behaupten, dass wir ein perfektes Paar wären oder gar schon sind, aber das ist für uns keine Option.
Auch wenn ich es nicht offen zugeben würde, brauche ich dich an meiner Seite.

Den Rest deiner Story kannst du dir selbst überlegen oder wir zermatern uns gemeinsam den Kopf

♛ BERUF ♛
Sekretärin
♛ PROBEPOST ♛
bitte deinen Wunsch mit (X) markieren

Ja, ein alter Post von dir als Schriftprobe reicht (x)
Ja, bitte aus Sicht des Charas (...)
Ich hätte gern ein Probeplay (...)
Nein (...)
♛ DAS IST MIR WICHTIG ♛
Ich könnte jetzt die häufig genannten Punkte aufschreiben, aber ich glaube, die kennst du.
zuletzt bearbeitet
10.06.2019 20:58
|
nach oben springen
antworten
Besucher 0 Mitglieder und 2 Gäste sind Online

Wir begrüßen unser neuestes Mitglied:

Nathaniel Blackwood Besucherzähler
Heute waren 30 Gäste und 10 Mitglieder, gestern 150 Gäste und 50 Mitglieder online.



Forum Statistiken
---